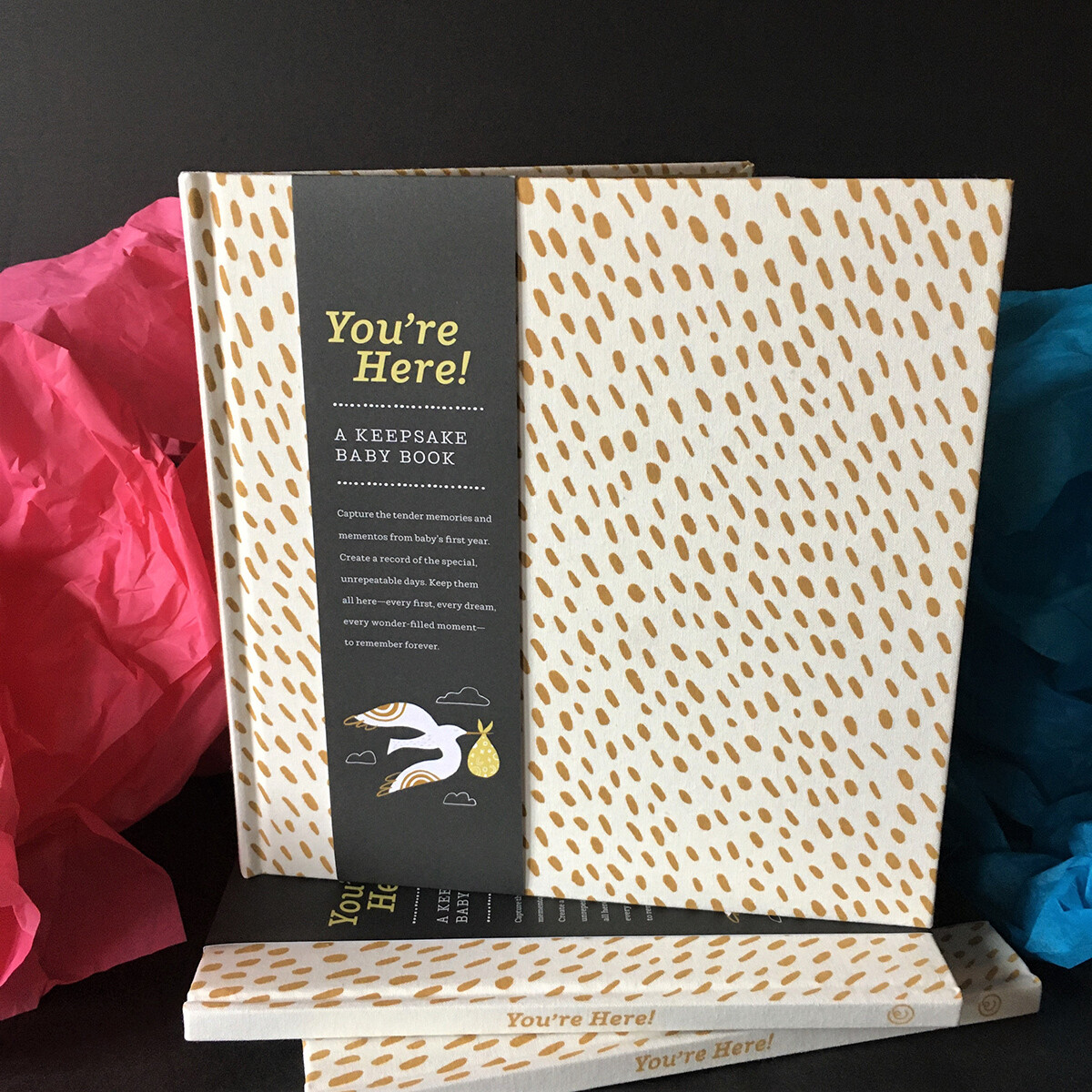 You're Here Book
SKU 00136
Product Details
A keepsake book, You're Here! provides parents with a gateway for capturing all the tender memories and mementos from baby's first year.
This 60+ page, hard-backed book allows the family to create their own record of the special, unrepeatable days – every first, every dream, every wonder-filled moment – to remember forever.
A heart-filled baby shower gift for the new mother, indeed.
Imported
Dimensions – 9"x 9″
Save this product for later