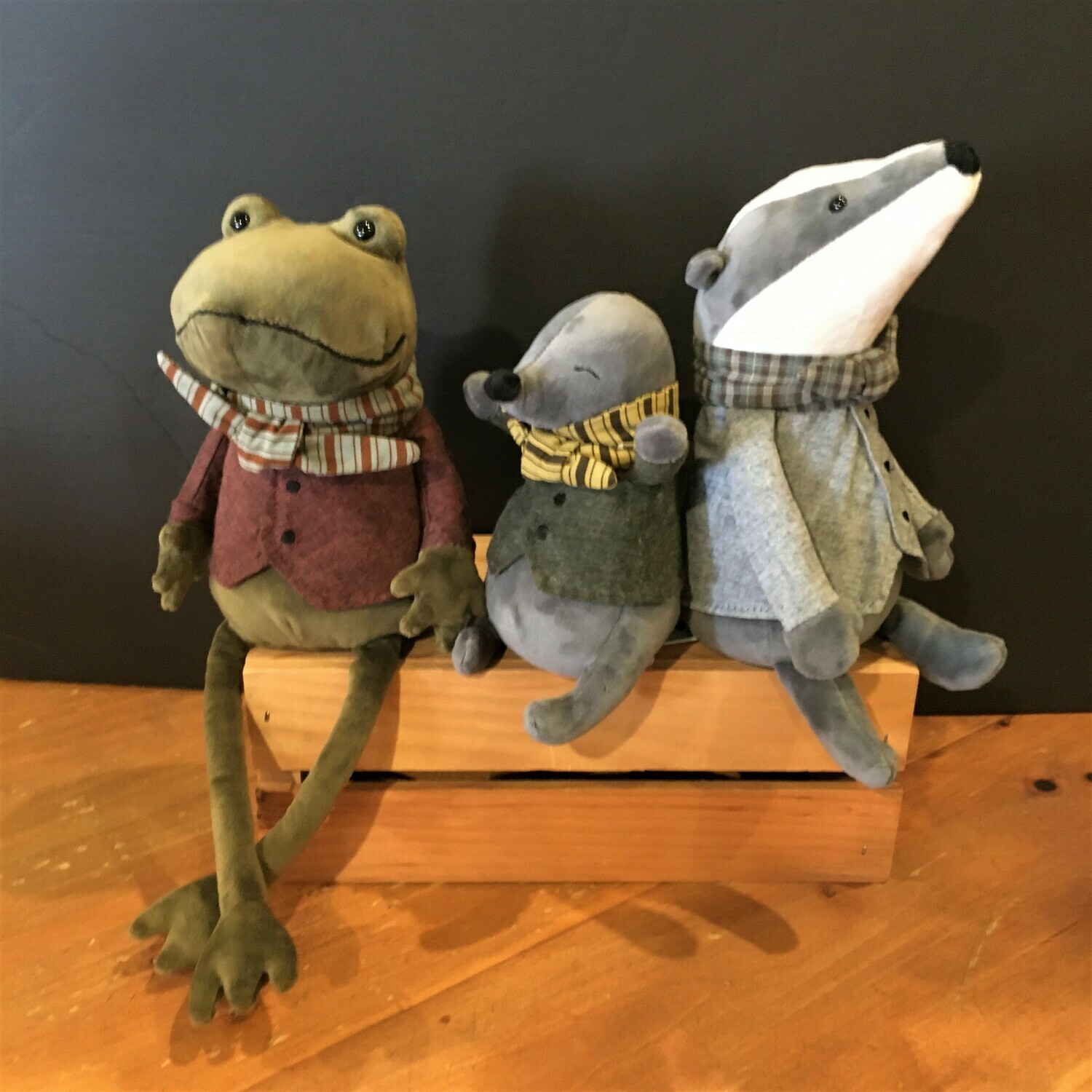 Wind in the Willows Collection
SKU 00202
Product Details
Purchase them individually, or as a collection.

Plucked from the countryside and ready for adventure, this distinguished set of characters from the classic tale, The Wind in the Willows, is sure to delight! There's Mr. Toad (far left) and his loyal pals Mole (center) and Badger (far right), all in their finest attire. This exceptional collection makes not only a fabulous addition for any nursery, but this cheeky group is perfect for joining little ones at a tea party.

Available individually, or purchase the full collection as shown.
Imported
Dimensions: Mr. Toad – 13" H x 4" W; Badger – 9" H x 4" W; Mole – 7" x 3"
Suitable from birth/tested to and passes the European Safety Standard for toys for all ages
Hand wash only; DO NOT tumble dry, dry clean or iron.
Full collection as shown (one each of Mr. Toad, Mole and Badger) – $79.99
Mr. Toad ONLY (on the far left) – $29.99
Mole ONLY (center) – $22.99
Badger ONLY (far right) – $28.99
Save this product for later