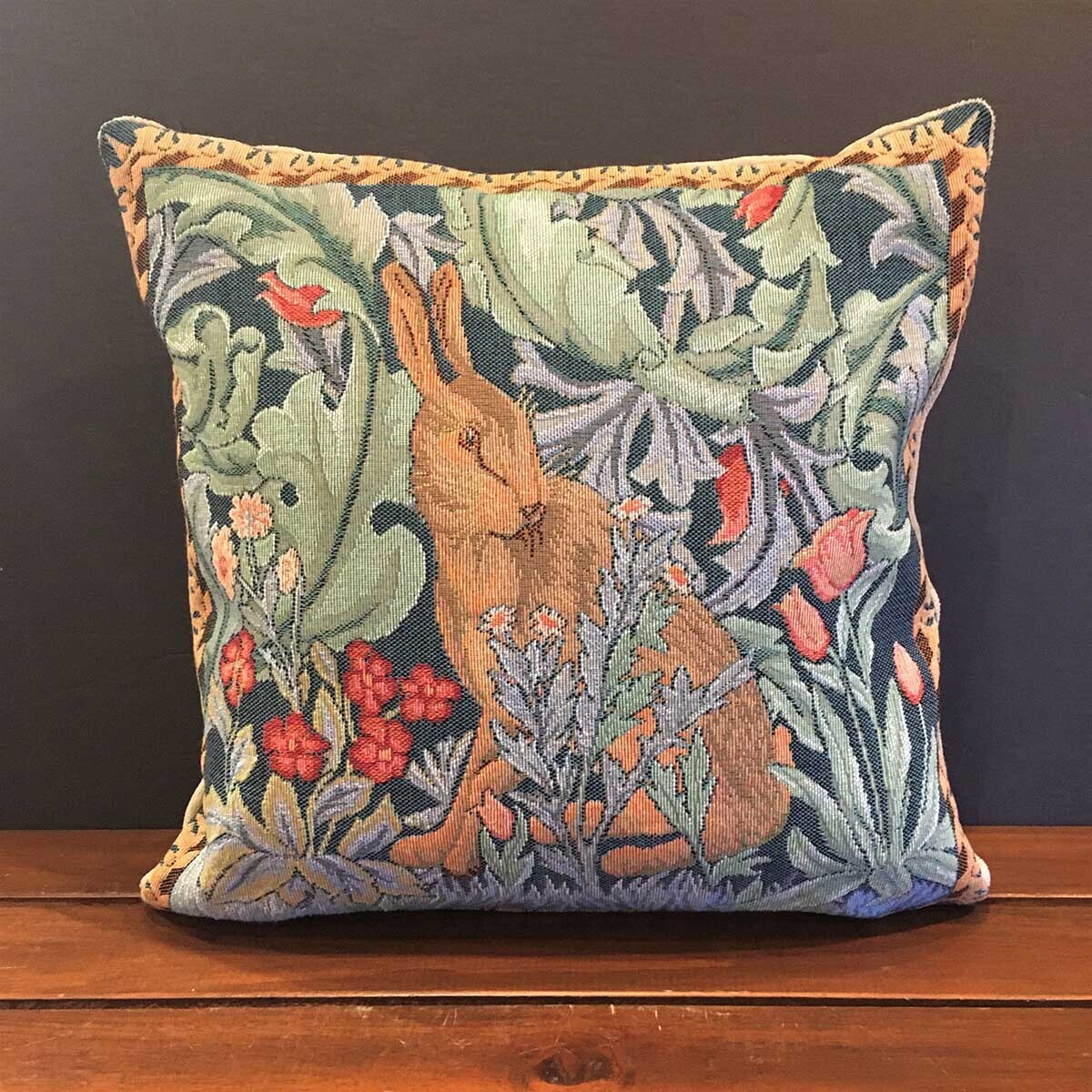 William Morris Hare Tapestry Pillow
SKU 00410
Product Details
Inspired by famed 19th-century British textile designer William Morris, this tapestry accent pillow, featuring a most handsome image of a hare amid acanthus leaves, will lend a classic touch to any room.
Finely woven by skilled weavers on traditional Jacquard Tapestry looms from 100% cotton thread, the design is then sewn into an exquisite cushion cover in England and is meticulously hand-finished with a luxurious velvet back. For durable comfort, a luxury USA made pillow insert is included.
For some history, William Morris (British, 1834–1896) was a principal founder of the British arts and crafts movement and is best known as a designer of wallpaper and patterned fabrics. Morris collaborated on The Forest tapestry with architect/draughtsman Philip Webb (British, 1831–1915), who likely sketched the hare figure, the source for this pillow motif, which was woven at Merton Abbey in 1887.
Pillow cover made in Europe/Pillow insert made in USA
Dry Clean ONLY
Hidden zipper closure allows for cover removal for dry cleaning as needed
Dimensions – 13" H x 13" W (without insert)
USA made pillow insert is included
$62.99
Save this product for later