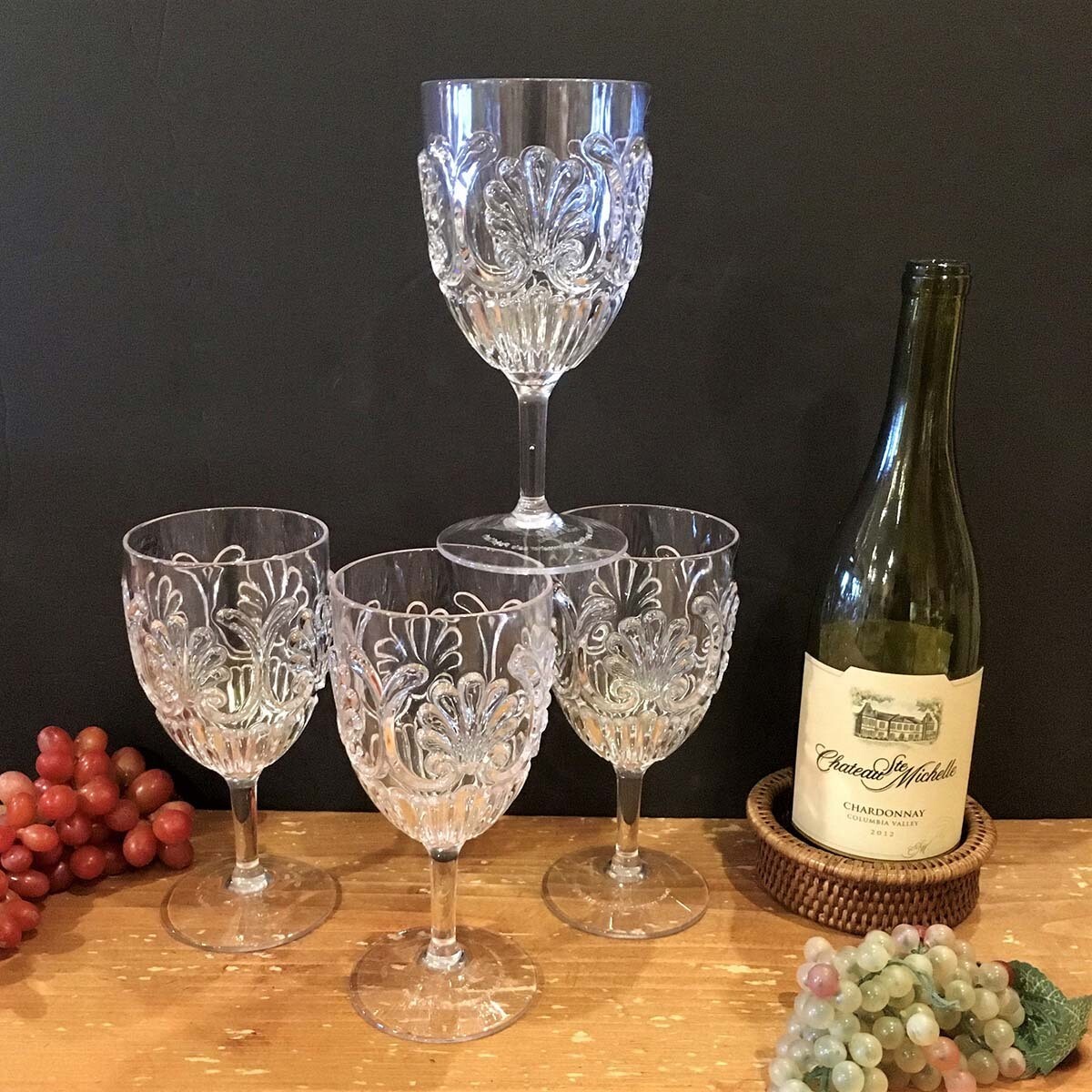 Shatter Resistant Clear Goblets
SKU 00345
Product Details
Bringing a touch of luxury to everyday use, this beautiful set of decorative, clear goblets is actually made of polycarbonate, which means no worries about breakage while while imbibing outdoors, by the pool or on the beach!
Light as a feather and virtually shatter resistant, the goblets (16 fl. oz) are crafted from premium grade polycarbonate, resisting scratches and not becoming cloudy over time. The decorative embossed design on each goblet is slightly raised, providing for both an elegant look and enhanced gripping capability. BPA free, the goblets are dishwasher safe, top rack and are to be used only for cold drinks.
For more pieces from our Shatter Resistant Glassware collection, see our Shatter Resistant Cobalt Blue Tumblers and Shatter Resistant Cobalt Blue Goblets, shown here in the 4th and 5th photos.
Imported
Each goblet holds 16 fluid ounces
For use with cold liquids only
Dimensions: 7-1/2″ H x 3-1/2″ in diameter
Dishwasher safe top rack, DO NOT place in microwave or place
Set of 4 as shown, $26.99
Save this product for later