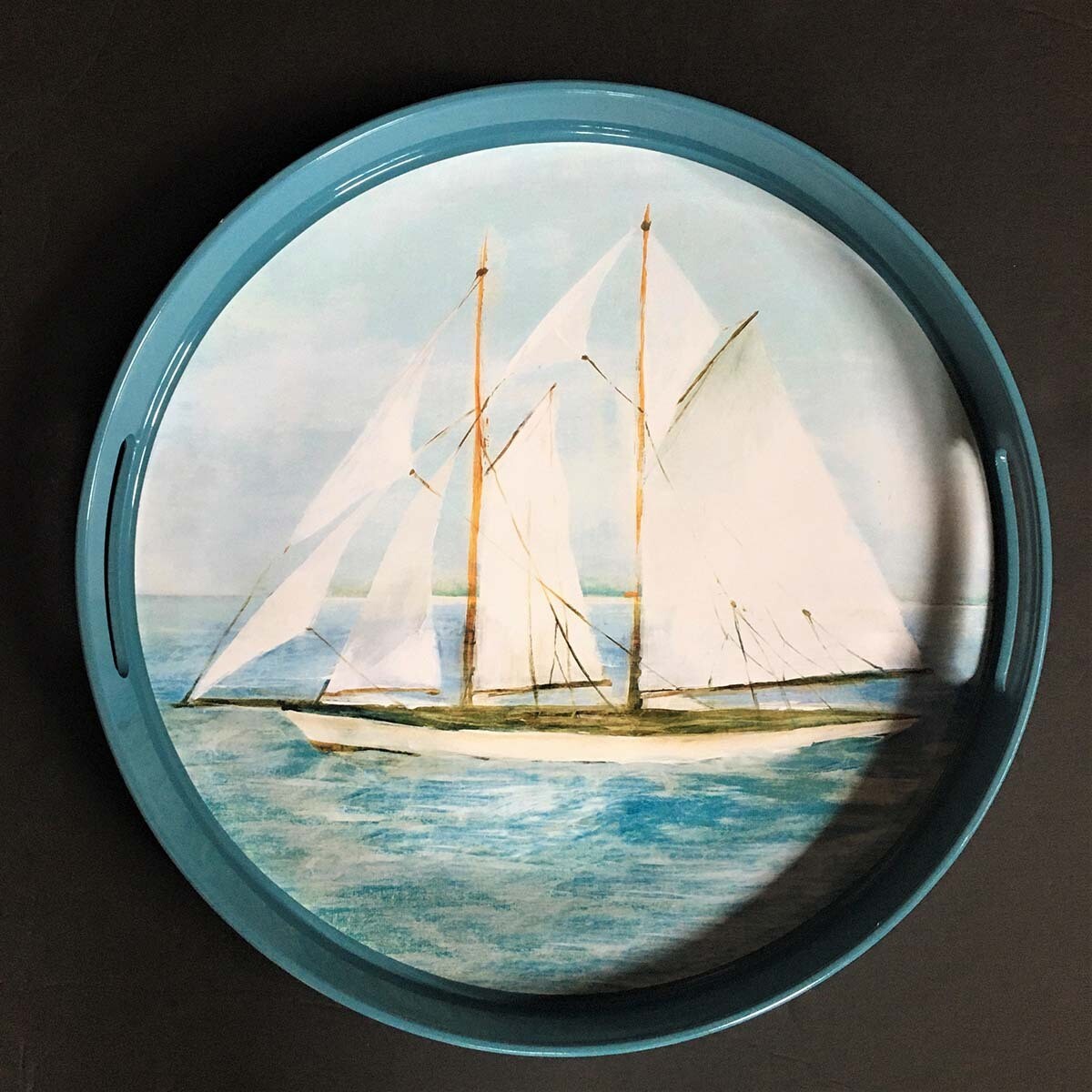 Sailboat Lacquered Round Serving Tray
SKU 00483
Product Details
Our classic Round Lacquered Serving Tray, featuring a most handsome image of a sailboat, evokes the essence of summer at sea. Moreover, it makes a most lovely entertaining or decor gift for anyone who owns a beach home or boathouse. It is also perfect as a bar or decor accent in a den or office.
This exceptional tray has a high gloss lacquered finish and is made from a durable poly ceramic composite. Designed with slot handles on the sides for easy transport, the tray is heat resistant to 225F, and is also moisture and alcohol resistant, making it perfect for serving drinks.
A matching coaster set is also available for purchase so you can have a perfect summer table setting!
Imported
Dimensions: 14-3/4″ in diameter x 1-5/8″ high
Made of durable poly composite
Wipe clean with damp cloth / DO NOT PLACE in dishwasher, microwave, freezer or oven
$64.99
Save this product for later