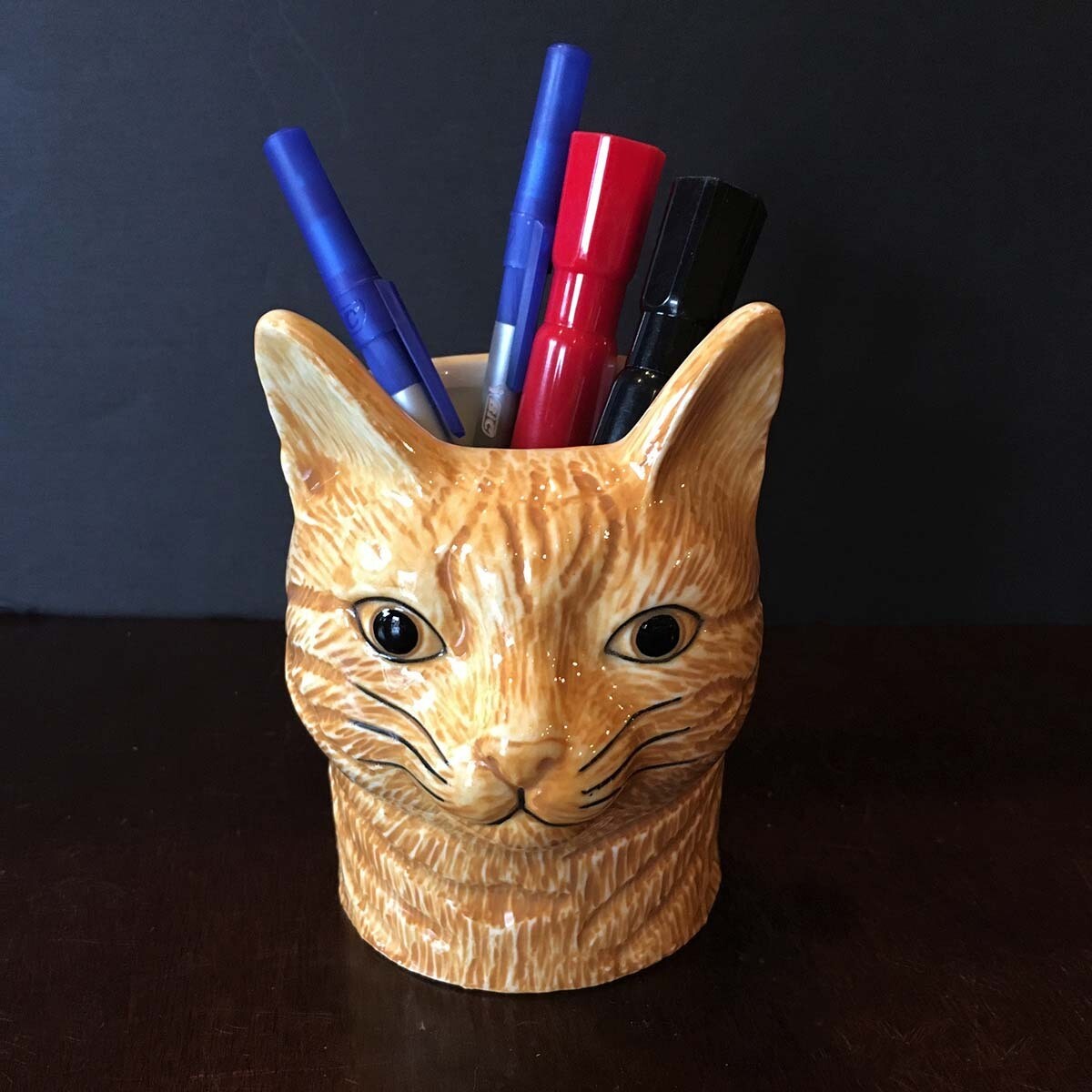 Ginger Cat Pencil Pot
SKU 00265
Product Details
A most charming and fun accent, our Ginger Cat Pencil Pot is great for stashing pens, pencils, brushes, or use it as a planter for growing catnip!
Designed in England, this hand-painted piece has a most lovely glaze and is made of high-grade ceramic.
See our other cat pencil pots, found in the 4th photo, all for purchase, and all found on our website.
Designed in England, made in Thailand
Hand wash ONLY
Dimensions: 4-1/8" L x 3" W x 4-5/8" H
$32.99
Save this product for later