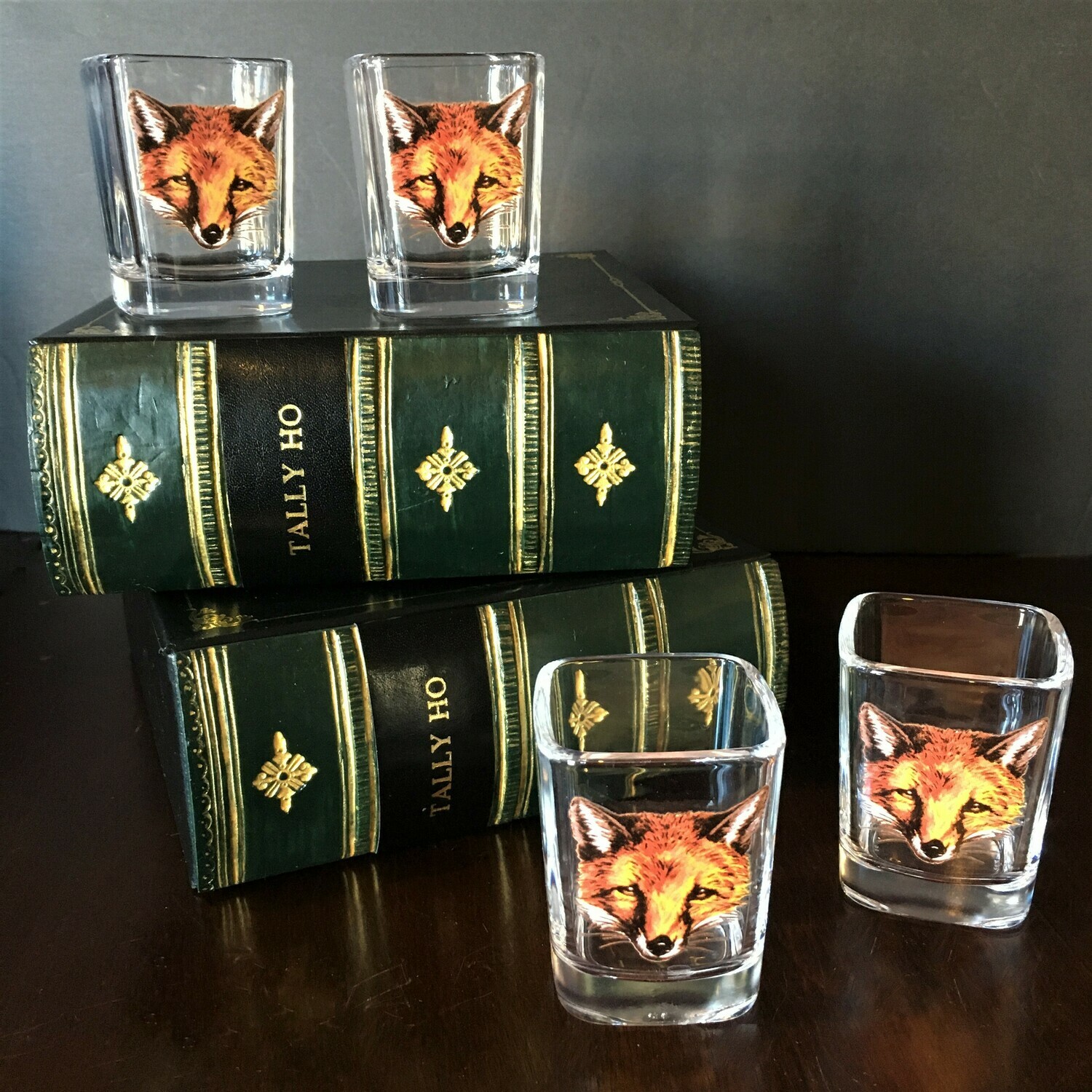 Fox Mask Shot Glasses in a Box
SKU 00181
Product Details
Impress your friends with this smashing faux leather book which conceals four (4) shot glasses, each embossed with the imposing image of the fox mask!
The book box has the look of a fine antique edition, has 'Tally Ho' embossed on its spine, and holds a foam sleeve which safely houses this most unique set of glasses. Toast up!
Sold as a set of four with faux leather book.
USA design applied/set assembled; imported glass
Dimensions: glasses are 2-1/2" H x 1-3/4" W; Book is 7" H x 6" W x 2-1/2" D
Hand wash ONLY/DO NOT place in dishwasher
$62.99
Save this product for later