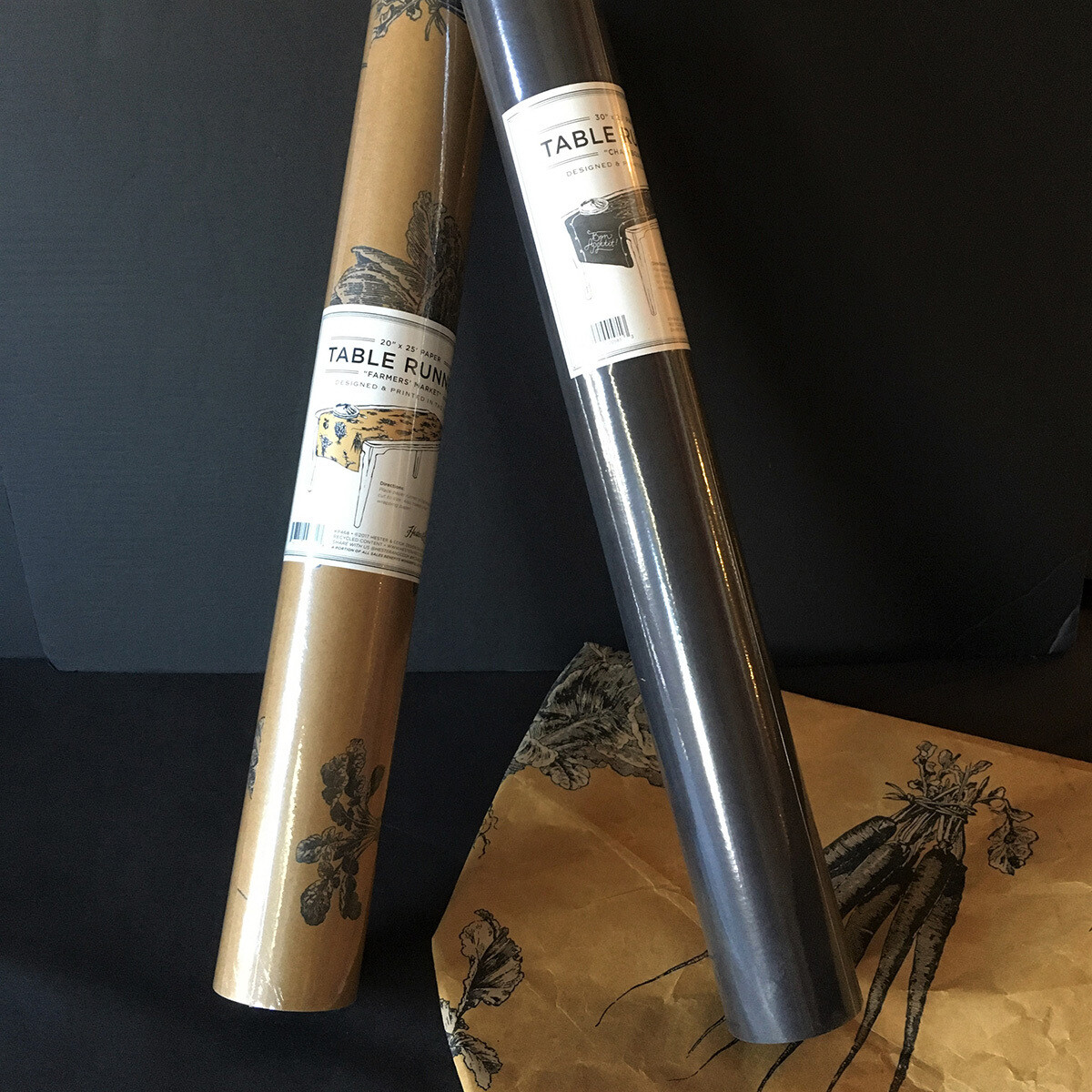 Farm Style Table Runner Paper
SKU 00098
Product Details
USA made and inspired by the simplistic grandeur of the farm table, our collection of table runner papers will provide an exceptional look to your tabletop or kitchen counter!
Available in two designs – Chalkboard and Farmers' Market – each roll contains 25-feet of high-grade paper. Just unfurl, cut and fold to the length and shape you desire – the possibilities are endless, and it also makes great wrapping paper!
Of note, you and your guests can actually doodle on the Chalkboard version with chalk…write your menu on it, let the children draw on it, and more!
Purchase them as a pair, or individually.
Made in USA
Dimensions: Farmers' Market – 20" W x 25' L; Chalkboard – 30" W x 25' L
Specify design when ordering
$29.99 per design/roll
$54.99 for both designs/rolls as shown
Save this product for later