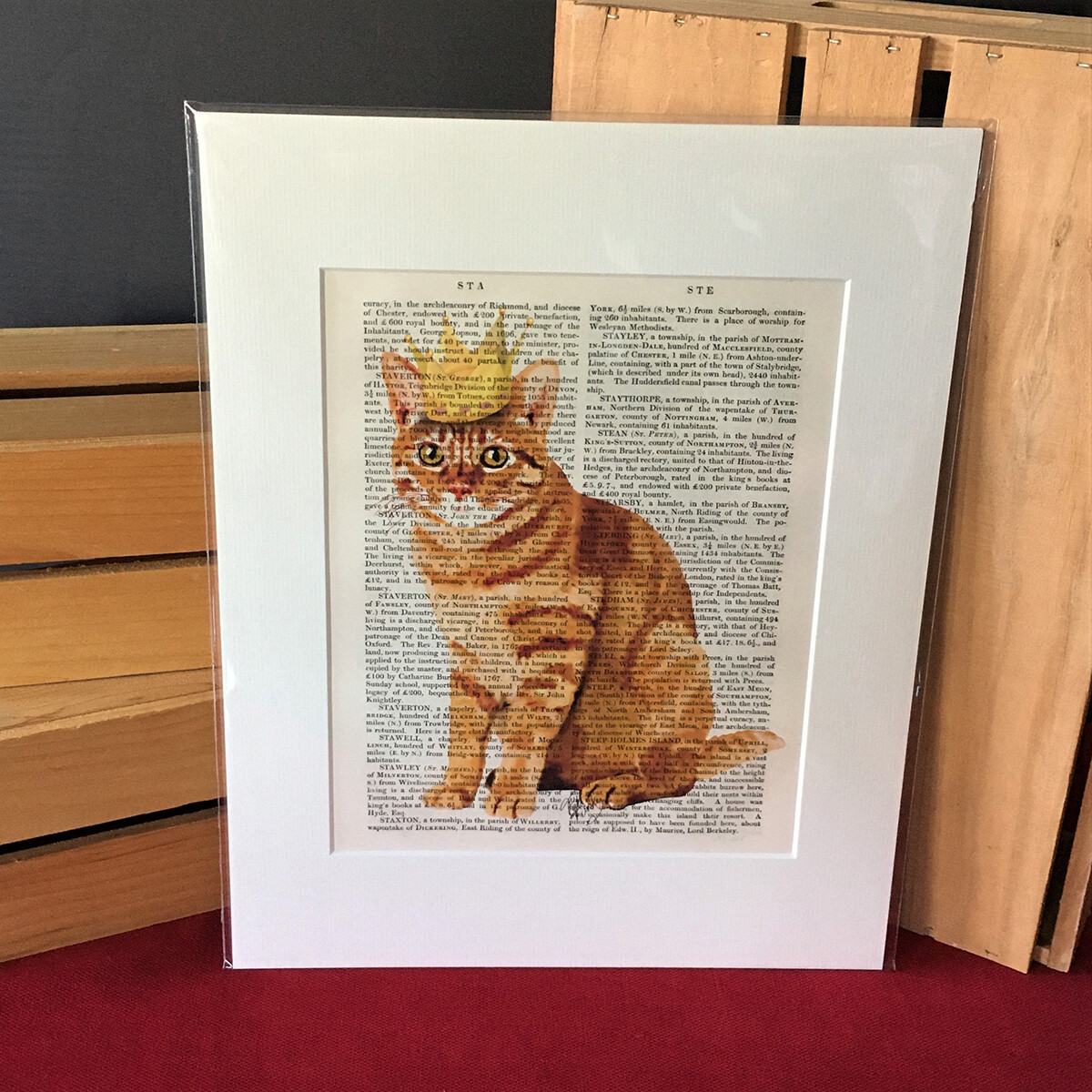 Fab Kitty Print
SKU 00052
Product Details
Without question, our cats reign as king or queen in our homes, and this darling kitty is no exception.
Designed and produced in Sussex, England, the image is printed on a vintage English reference book page (c. 1830s – 1850s) and comes fully matted.
Pair it with one or more images from our 'Fab' Print collection to create a sensational wall collage!
Made in Sussex, England
Dimensions: 14" L x 10" W with matting
Unframed – $44.99
Save this product for later