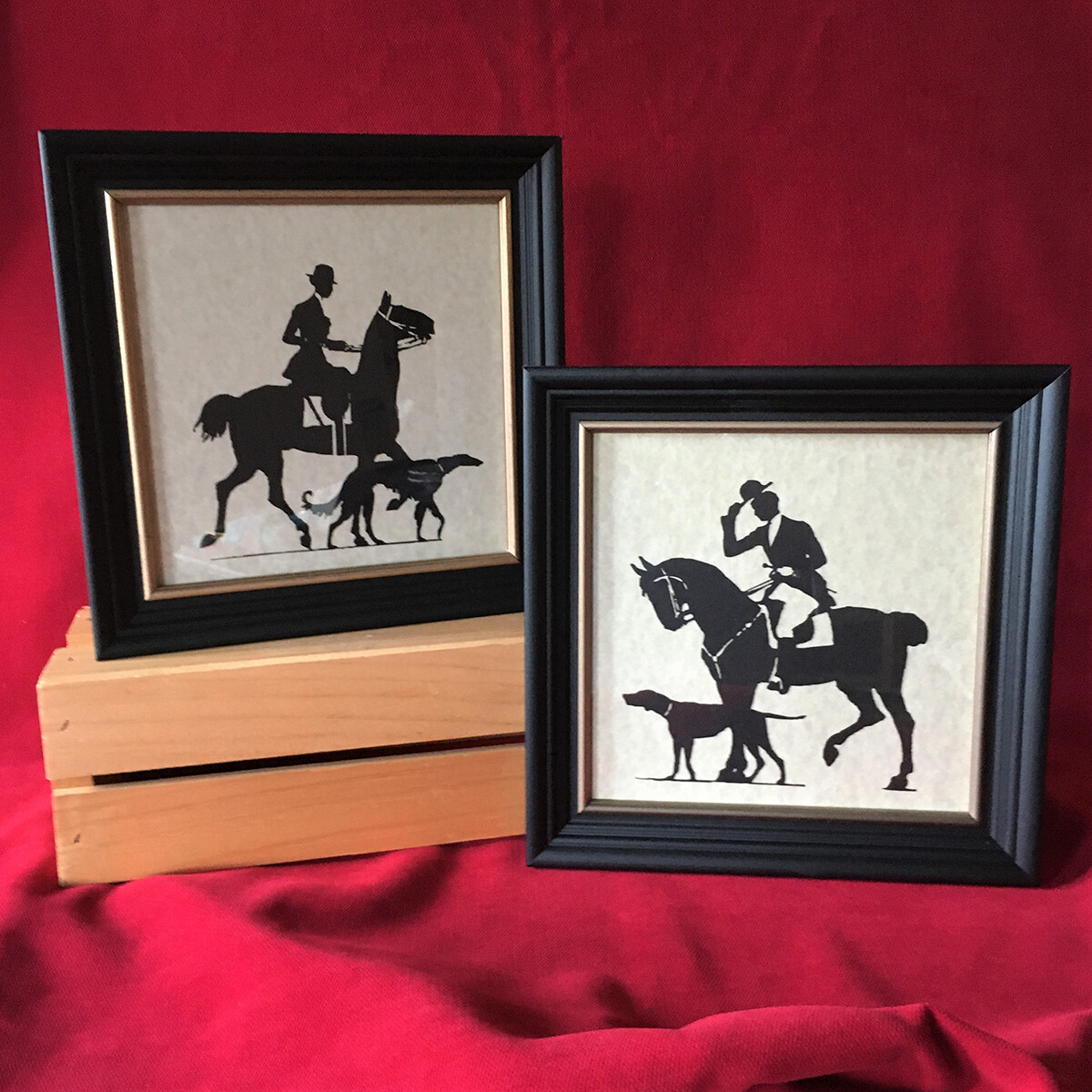 Equestrian Silhouettes
SKU 00046
Product Details
These equestrian silhouette images exhibit the elegance of the hunt.
Made in the USA, each is cut, mounted on parchment, and surrounded by a black matte finished wooden frame with an antique gold style inset. Both come wall-hang-ready.
Available in two (2) designs – Lady Rider (on the left) and Gentleman Rider (on the right) – purchase them as a pair, or individually.
USA Made
Dimensions: 10-1/8" H x 10-1/8" W x 3/4" D
Specify design when ordering
$46.99 per silhouette
$89.99 for pair as shown (1 Lady and 1 Gentleman Rider)
Save this product for later