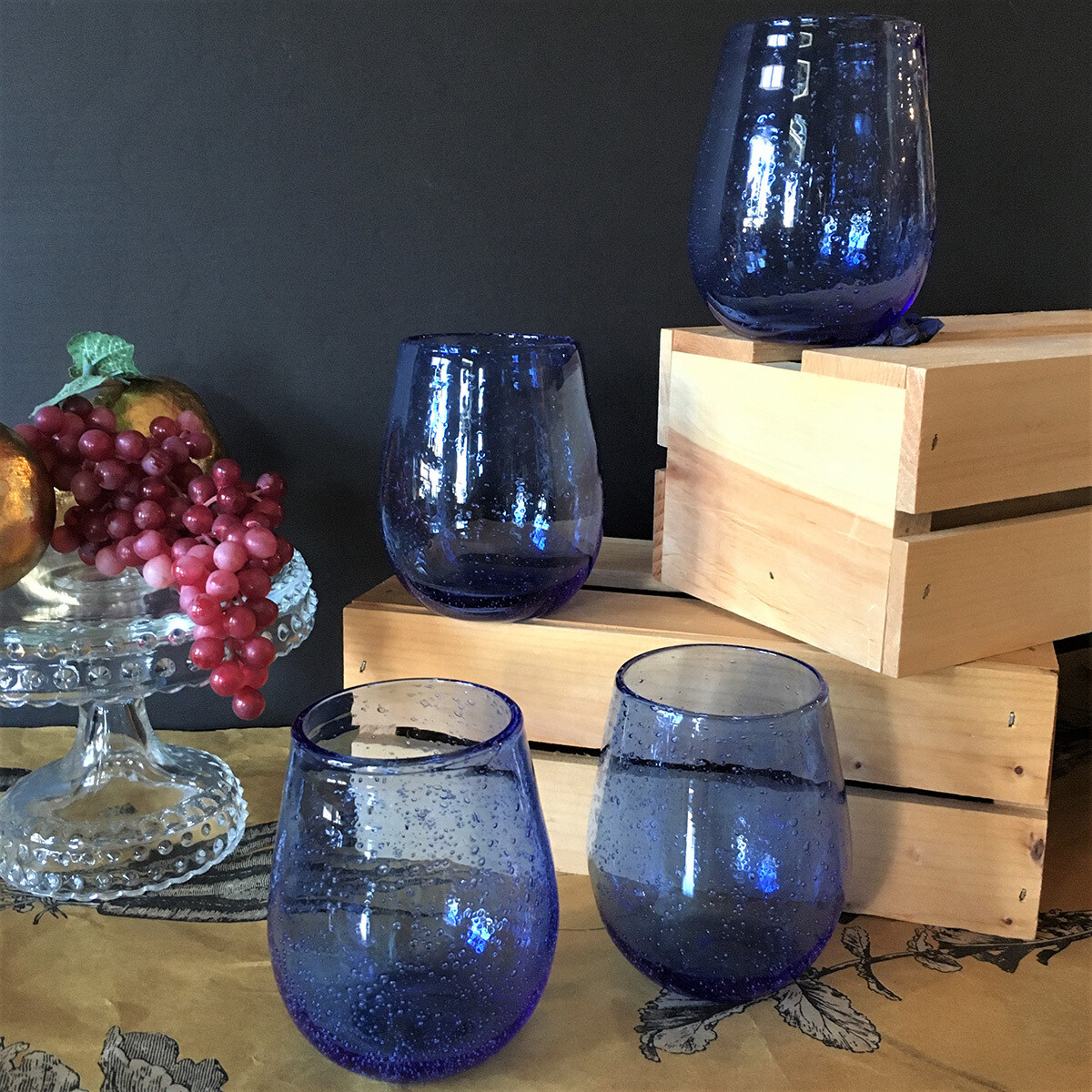 Cobalt Wine Tumblers
SKU 00116
Product Details
Purchase as a set of 2 for $26.99, or set of 4 for $52.99!
Festive, fun, and tinted the color of cobalt, these Wine Tumblers are perfect for your next party or everyday use! Handcrafted from glass filled with tiny bubbles, each 14 oz. tumbler is distinct and dishwasher safe.
Sold in sets of 2 or 4.

Imported
Dishwasher safe
Dimensions: 3-3/4″ in diameter x 4-1/4″ H
Set of 2 – $26.99
Set of 4 – $52.99
Save this product for later